A Bright Future
Hubble Space Telescope

As a kid most of us often wondered about the stars at night, and how they could glow so bright from such a far distance. Progressively since the invention of the telescope, man-kind has managed to push the boundaries of what we know, and what we could potentially know in the future. April 24, 1990 was a very important date in history for one very big reason. The launch of the Hubble Space Telescope was an event that completely changed the way the world viewed space. Never before had we seen anything like what Hubble had to offer, and the images that came back from the first time we pointed it at an area in space changed the way that we will continue to think about space forever.


Ground Image: E. Persson (Las Campanas Observatory, Chile)/Observatories of the Carnegie Institution of Washington; Hubble Image: NASA, ESA, and STScI


The image may not look extraordinary compared to some that have been released since then, but this image gave us our first look into the vastness of the universe. The image above is the binary star HD96755 in the open cluster NGC 3532, about 1,300 light years away. HD96755 is the object towards the center at the top in both images. This object is actually two stars that are in orbit of one another, and it is our first real look into just how strange space can get.



NASA/ESA/Hubble Heritage Team (STScI/AURA)

Many celestial objects are so large that it is almost impossible to comprehend the scale of most things in space. Each of the two giant pillars (Known as the Pillars of Creation) in the image above are approximately 4 light-years tall. To put that into perspective, a light-year is 5.9 trillion miles. If you were driving your Prius at a rate of 60 MPH from one end to the other, it would take you about 16,388,888,888 days to complete your trip. Not quite the top destination choice for most peoples summer vacation. The pillars are said to not exist currently do to them being destroyed several thousand years ago, but do the distance between us and the pillars, we can still see them because of the speed of light!

These are just a few of the thousands of images that have been taken with the Hubble Space Telescope, and there is hardly an image out there that hasn't made an impact on how we will continue to progress in the advancement of knowledge within our modern day society.

NASA/ESA/Hubble Heritage Team (STScI/AURA)/R. Gendler (for the Hubble Heritage Team)


Hubble Image: NASA.



James Webb (Infrared) Space Telescope

With Hubble now being over a quarter-century old, it's time for a new era of technology to come in and continue on with what Hubble has started. This project has been underway since the turn of the century, and was first named "Next Generation Space Telescope" later changed in 2002 to be known as the "James Webb Space Telescope" after former NASA administrator James Webb.

The James Webb will be an absolutely breathtaking device. With Hubble we were able to gather many images that allowed us to see objects in space that were on the visible light spectrum. With James Webb, we will be able to see objects in Infrared for the first time with a much higher resolution than Infrared Spitzer Space Telescope. This will help in further progressing our catalog of observable structures in the vastness of space.

In comparison to the size of Hubble, James Webb is larger in every way. On the JWST, there is a 21 ft diameter primary mirror. This dwarfs the Hubble in comparison coming in at a mere 8 ft. This size difference will be a huge factor in just how much this flashy new technology will help with our understanding of space.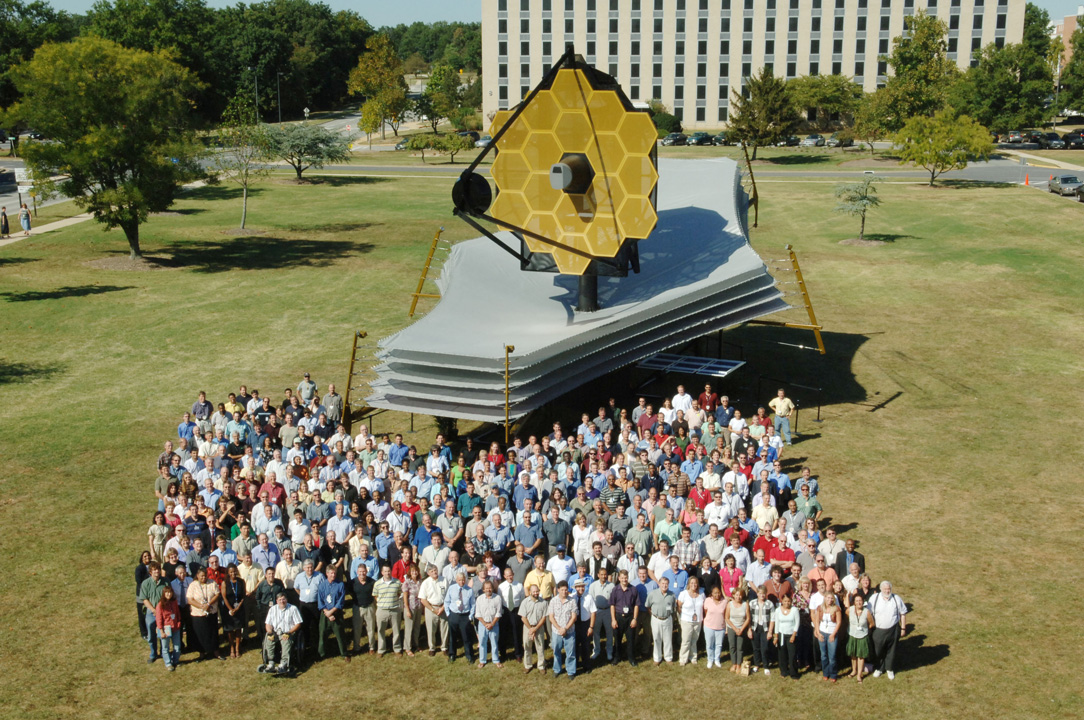 The top photo is an image of Hubble. It has completed many amazing tasks for us over the years, and has served as one of the most successful tools mankind has ever created.

On the bottom is a scale model of what the James Webb will look like once it is fully deployed in space. This device will be the next big step in space exploration, and it will hopefully answer questions that many never could have dreamed to be possible. See you in 2018 James Webb!



Thanks for reading!
Tyler Handley
Licensed Realtor in the State of Minnesota
ReMax Advantage Plus
Twin Cities Specialists
612 - 516 - 7760
tyler.twincitiesspecialists@gmail.com
http://tyler.twin-cities-specialists.com

Author:
Randy Walker
Phone:
612-819-7370
Dated:
May 11th 2016
Views:
507
About Randy: Real Estate Professional We are excited to have Randy as part of our Twin Cities Specialists Team...